Thank you so much for your prompt service! I called, and you showed up within two days. After only one application.
Mrs. Fontana
Request a Quote
View Gallery
Aeration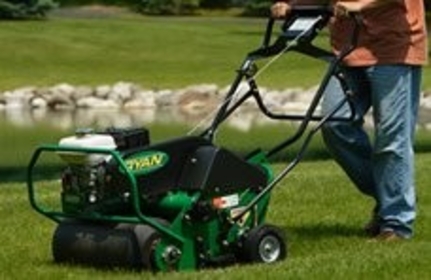 The Benefits of turf Aeration
Enriched air exchange between the soil and atmosphere.
Greater soil water uptake.
Better fertilizer uptake and use.
Diminished water runoff and puddling.
Sturdier turfgrass roots.
Reduced soil compaction.
Improved heat and drought stress tolerance.
Greater thatch breakdown.
Marshall Landscape Inc. provides aeration services in the Spring and Fall. The preferred time of the year is in the fall.
< Back