Thank you so much for your prompt service! I called, and you showed up within two days. After only one application.
Mrs. Fontana
Request a Quote
View Gallery
Tree and Shrub Care programs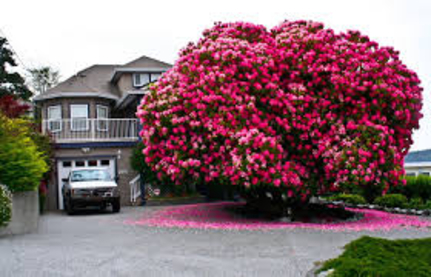 Our tree and shrub services are a little different than most companies, we have an experienced, certified arborist who develops all of our plant healthcare programs. Our goal is to create an environmentally friendly program that will allow your plants to reach their full potential in the environment that they are growing in, at the same time making you aware of any cultural factors that might limit your plants ability to flourish.

Spring
Dormant Oil applications, Gall applications, Fungicide programs for diseases such as apple scab, and rust, etc.

Late Spring
Trunk Injection for Oaks, Elms, Birch, Austrian pines, Ash, Magnolias, etc., Organic root feeding,

Summer
Insect and mite applications, Landscape Oil applications for scales, organic root feeding

Fall/Winter
Dormant oil applications, Deciduous tree organic root feeding, anti-desiccant application to seal up evergreen plants from moisture loss over the winter.


The above descriptions are just a sample of the services that we provide, please call (313) 885-7272,(586) 427-6577 or email (marshalllandscape@sbcglobal.net) us with any specific problems you may have with your landscape. We would be happy to provide you with a free evaluation of your landscape and a customized program that is tailored to your particular landscapes requirements.

All of the above applications are applied by experienced, state licensed applicators that use some of the most environmentally friendly techniques available today.
< Back